Welcome to Greengate Metals, Scrap Yard in Manchester
Welcome to Greengate Metals. Greengate Metals is a family run business with over 40 years of experience in the scrap metal and recycling industry. We provide a Scrap Metal recycling service for all of Greater Manchester. We are able to pay you top prices for your scrap metal.
Please feel free to browse our website. If you have any queries or require further infomation then please contact us.
Read more about Greengate Metals
Best Prices for Tradesmen

Are you in the trade? Greengate Metals are proud to provide the trades people of Manchester with our absolute best prices for scrap metal
Scrap Collection Service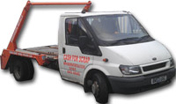 Do you have a large quantity of Scrap Metal in Manchester? Greengate Metals provide a Free Collection service for our regular customers in the Manchester area.
Cash for Scrap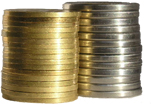 Greengate Metals has an onsite cheque cashing facility so can offer our customers cash for their scrap.
Please bring ID and proof of address to use this facility.