Scrap Metal Prices 2013 Manchester Scrap Yard - Greengate Metals
Below are the prices that we offer all of our customers for scrap metal. What you see here is what you get, if you bring your scrap down to our yard the money we will pay you is what is clearly displayed on our website. Greengate Metals are proud to put our prices on our website because we are confident that we can offer you the best price for your scrap in Manchester!
Cash in hand for Scrap Metal Manchester with Greengate Metals
Through an on-site cheque-cashing service Greengate Metals are able to offer it's customers cash in hand for scrap metal. If you wish to take advantage of this service then please bring valid photo id (drivers license/passport) and proof of address which is less than 3 months old.
Sponsored By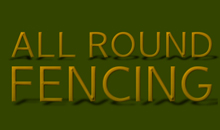 (advertise here)
Scrap Metal
0-50KG
Price (£/KG)
50-250KG
Price(£/KG)
250+KG
Price(£/KG)
Updated

Examples

Lead
£0.75
£0.85
£1.00
10/04/2013
Old roofing lead, Lead piping,
Cast Iron and Steel
£0.12
£0.12
£0.12
10/05/2013
Tools, Building materials, Car
Bright Copper Wire
£4.10
£4.15
£4.20
15/05/2013
Stripped wire.
Heavy Copper
£3.60
£3.80
£4.00
15/05/2013
Piping with solder joints, Pai
Braziery Copper
£3.40
£3.50
£3.80
13/05/2013
Piping with solder joints, Hou
Copper Tanks
£3.50
£3.60
£3.80
13/05/2013
Domestic/Industrial boilers, W
Foamy Tanks and Lead Wash Copper
£2.6
£2.70
£3.00
13/05/2013
Insulated tanks, Lead washed r
Gun Metal
£2.70
£2.80
£3.00
10/04/2013
Old guns, Ornaments, Artefacts
Phosphor Bronze
£2.80
£3.00
£3.10
08/03/2013
Springs, Bolts, Propellor, Den
Number 2 Copper
£3.20
£3.30
£3.60
17/04/2013
Pipe form, HVAC pipe,Industria
Motors
£0.40
£0.50
£0.55
16/03/2013
electric motors
PVC Wire
£1.20
£1.40
£1.50
02/05/2013
Copper wire coated in PVC.
Low Grade Cable
£0.80
£0.90
£1.10
08/03/2013
Electrical cables with steel a
High Grade PVC wire
£2.00
£2.40
£2.50
08/03/2013
Largesingle core Copper cable
Alu and Copper rads.
£1.30
£1.40
£1.50
08/03/2013
Radiators made of Copper & Alu
Aluminium Cable with copper.
£0.70
£0.80
£0.90
08/03/2013
High quality coils, Headphone
Aluminium
£0.60
£0.70
£0.75
08/03/2013
Automobile parts, Packaging, B
316 Stainless Steel
£1.30
£1.10
£1.20
04/04/2013
normally used in chemical or f
Stainless Steel
£0.65
£0.70
£0.75
02/05/2013
Cooking equipment, Household i
REDUCE RE-USE RECYCLE!
Using secondary raw materials means less use of natural resources which would otherwise be needed to make new metal compounds - such as iron ore in steelmaking; nickel in stainless steel; or alumina and bauxite in aluminium smelting. There are also considerable savings in energy, and reduced CO2 emissions, so by bringing your old scrap metal in to us not only are you helping to save the planet your also getting the best prices possible.
Specialist Recycling Equipment
Why not take some time to read up about the specialist equipment we use to process your scrap metal?