Car Scrappage Manchester (E.L.V. Vehicles)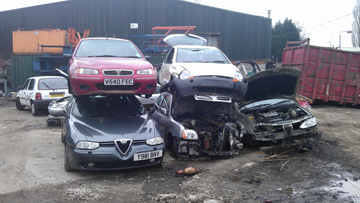 Greengate Metals are now proud to offer our customers scrappage of their old or unwanted vehicles. Greengate Metals will offer you the best price for your old car in Manchester, in line with the great prices we offer our customers for scrap metal.
Cars scrapped and destroyed to Goverment Standards
All of our scrappage work to cars is approved by standards set out by the government.
Certificates of Destruction for Cars Manchester
All of our work is done to government standard and we present all our customers with a validated certificate of destruction for your vehicle leaving you with total peace of mind!
Submit the form below and we'll get in touch to discuss scrapping your car